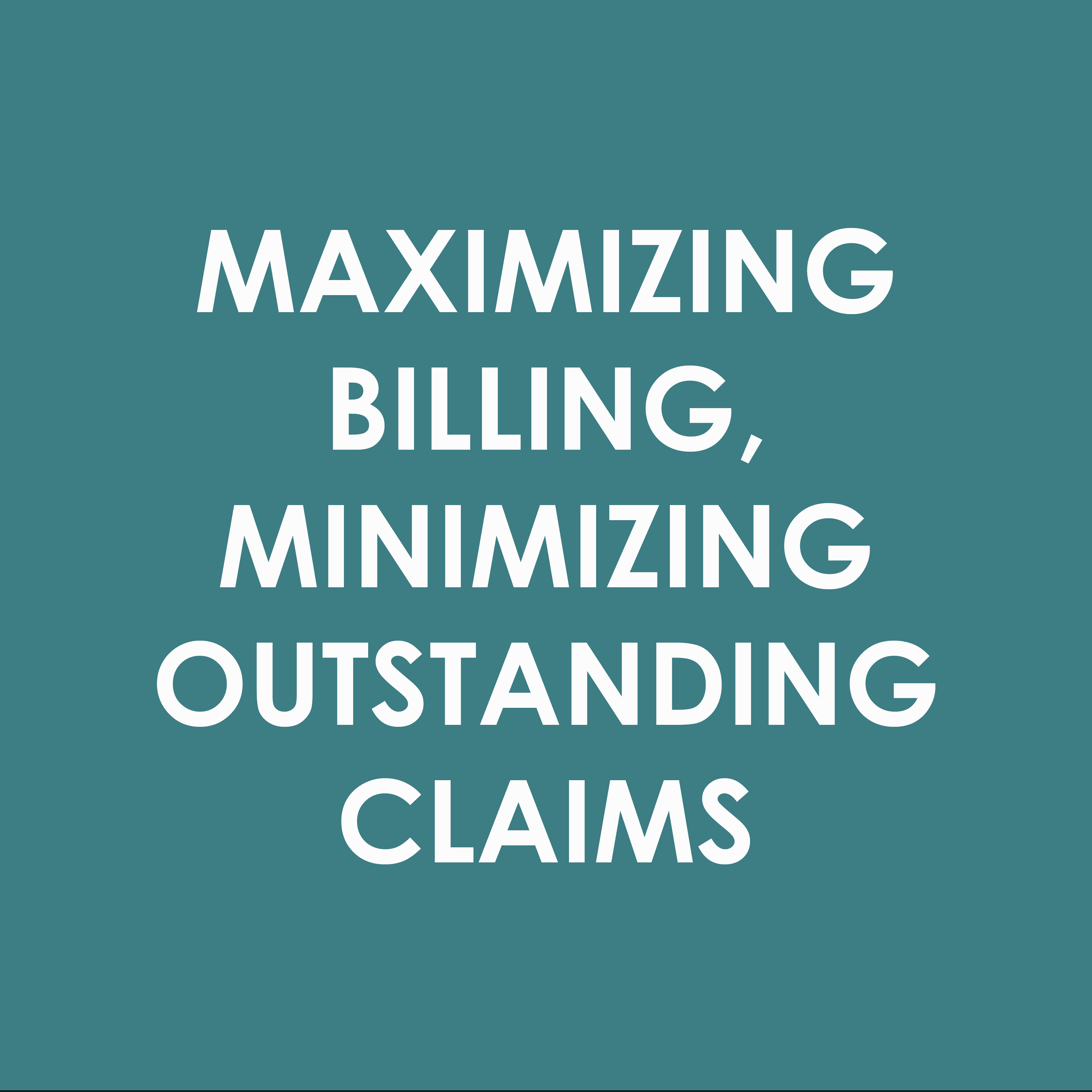 CASE STUDY:
MAXIMIZING BILLING,
MINIMIZING OUTSTANDING CLAIMS
In May 2020, Advanced Hospice Management began working with a hospice provider in Maryland who had unexpectedly lost their in-house biller. They were experiencing inconsistent levels of revenue due to a lack of follow-up regarding outstanding bills. Looking for a way to maximize billing and create a more consistent revenue flow, they contacted Advanced Hospice Management. 
"The knowledge they share with us is pretty amazing."
"In less than 30 days, Advanced Hospice Management was able to completely take over our billing department."
"Instead of having us convert our health records system, they were able to use our existing system. Everyone here feels so fortunate to have found them."
-Peggy, Executive Assistant, Hospice Agency
After joining their team, Advanced Hospice Management completely changed the way they do billing. We were able to use their current health records system and make the improvements that were necessary while keeping their team educated. As a result of our diligent efforts to maximize collections, we have been able to stabilize the hospice provider's monthly revenue.
"It doesn't feel like we are using an outsourced company to handle our billing. They act as if they are just across the hall, and it really feels that way. It's comforting to know that there's always someone to help us whenever we need it, especially someone that is extremely knowledgeable."
-Peggy, Executive Assistant, Hospice Agency
Advanced Hospice Management is a specialized billing service working solely with hospice providers across the country to maximize collections. Our team of highly-trained expert billers understands the complex nature of hospice billing and strictly adheres to required collection standards. We are fully devoted to providing unmatched billing solutions so that our clients can focus on patient care.