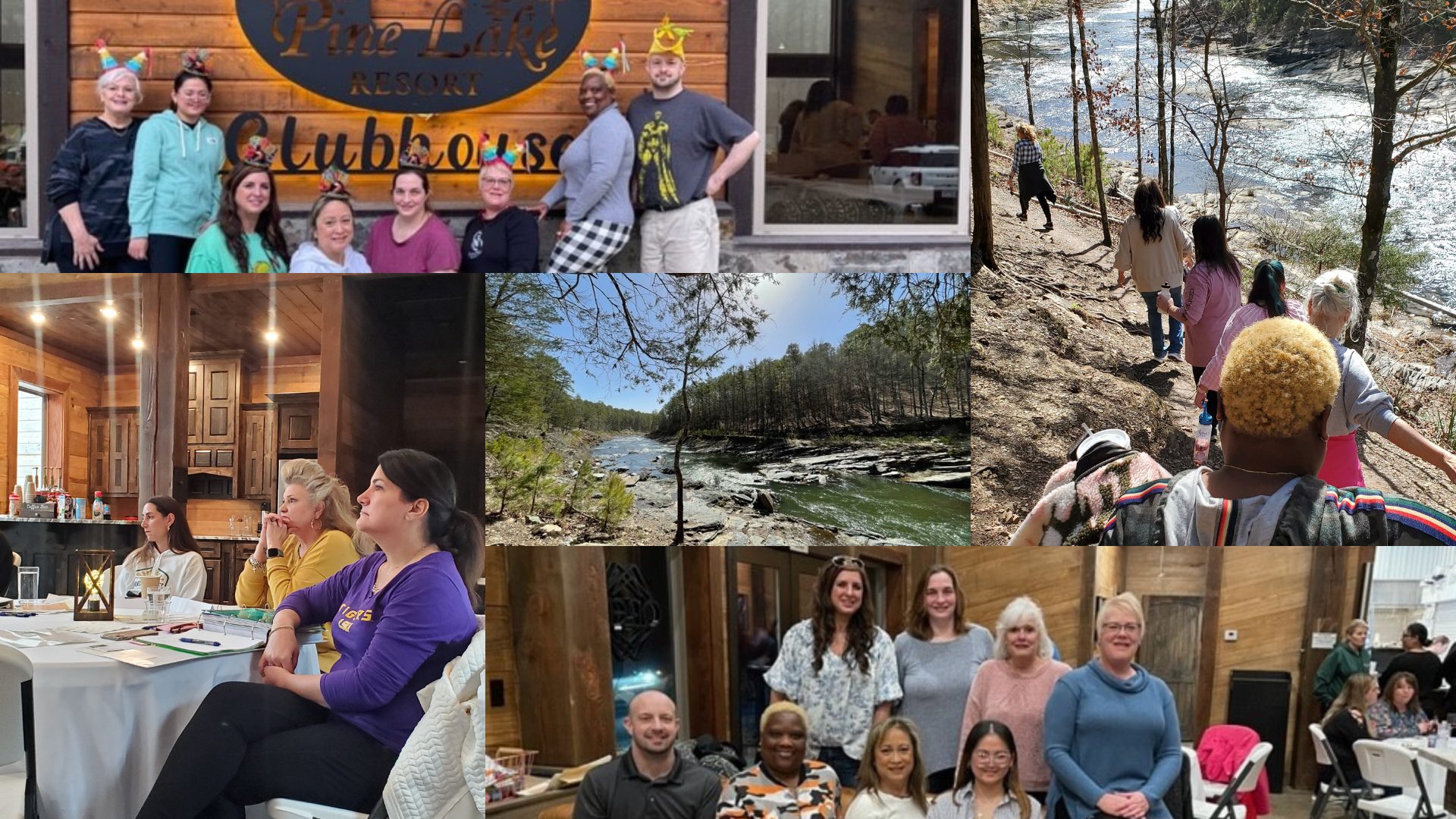 Our 2023 team retreat was held in Broken Bow, Oklahoma. This year's theme was "Moved to Collect." This theme has a double meaning for our team as our fully remote AHM team had the opportunity to get outdoors and move around as well as continue to be moved by the same mission — to help hospices seamlessly and reliably operate their billing solutions.
We strengthened our unity as a team through team-building activities, time with nature, and the opportunity to relax, reconnect and reflect. Our margarita and dip contest also provided us with some healthy competition and friendly fun with our teammates!
This retreat has strengthened our bond and reinforced our mission to provide better Hospice Management services to our clients, their patients and their patients' families. We are excited to continue to tackle Hospice challenges in our industry and be there to care for our clients as best we know how. Learn more information about our mission and process!